Published: Tuesday, July 31, 2018, 5:19 PM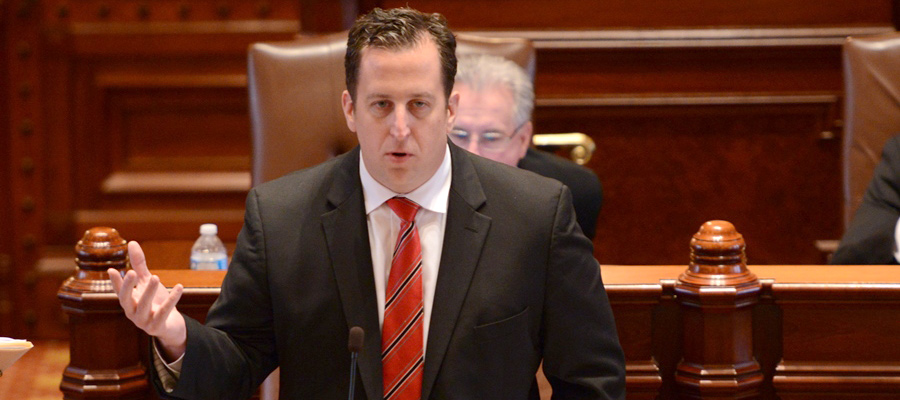 TINLEY PARK – A new law in Illinois will put a stop to payroll "offshoring" in the governor's office.
State Senator Michael E. Hastings (D-Tinley Park) championed House Bill 5121 to force transparency from the governor's office when it comes to paying employees. It was signed into law Tuesday.
"South Suburban residents deserve to know how and where their valuable tax dollars are spent," Hastings said. "This new law will encourage transparency and responsible tracking of state finances."
For years, governors have used appropriations for various state agencies to pay for personnel costs for individuals working in the governor's office – a practice that siphons much-needed funds from the operation of state agencies.
With this now-outlawed practice, a governor's administration could pay an individual out of the Illinois Department of Children and Family Services fund even if they do no direct work for the agency. This allows a governor to falsely diminish the apparent financial footprint of their staff.
In Gov. Rauner's office, 60 of 105 employees were paid out of funding from state agencies, making it look like the governor's staff cost the state $4.9 million when it was actually closer to $10 million.
This new law will prohibit the governor's office from using other agency funding to pay for governor's office employees.
"Going forward, governors – regardless of political party – will not be able to use crooked practices to bend the rules," Hastings said. "Fair and open accounting will promote the responsible use of state funds."
House Bill 5121 passed the Senate and House with bipartisan support and goes into effect immediately.
Category: Latest