Published: Monday, June 22, 2020, 3:19 PM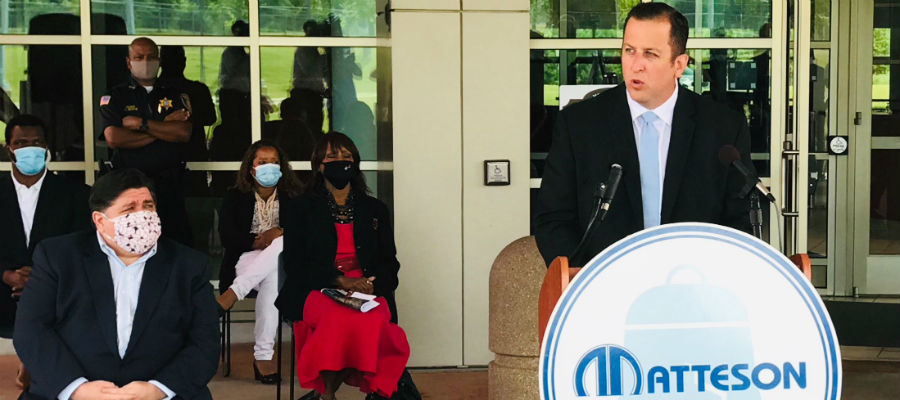 MATTESON – Following the announcement of the development of two new Amazon fulfillment facilities in Markham and Matteson, bringing thousands of jobs to the South Suburbs, State Senator Michael E. Hastings (D-Frankfort) released the following statement:
"While good news has been difficult to come by lately, today is a great day. I want to offer my thanks to the Amazon team for choosing to invest in the South Suburbs, specifically the 19th District. Additionally, I want to extend my congratulations to Village President Sheila Chalmers-Currin of Matteson and Mayor Roger Agpawa of Markham. They are committed to making a difference in their communities, and their efforts on this project are the latest testament to that.
"These projects are some of the most important regional projects we have had in decades. Residents have contacted my office with concerns about increased traffic, road construction, and construction noise, but I want to reassure them that state and local governments are working to ensure that their concerns are addressed. From beautification efforts, new traffic signals, and the addition of thousands of jobs, we want to make sure these projects work for you.
"While this year will see the construction of over three million square feet of regional distribution facilities, our work is far from over. Whether it is repurposing the former Lincoln Way North High School as a state-of-the-art State Police forensics laboratory, redeveloping the Lincoln Mall site into one of the finest retail facilities in the entire state, or finally completing the long-awaited South Suburban airport, our communities are prime for development. I look forward to more exciting announcements to come."
Category: Featured Stories