Published: Thursday, March 17, 2022, 3:56 PM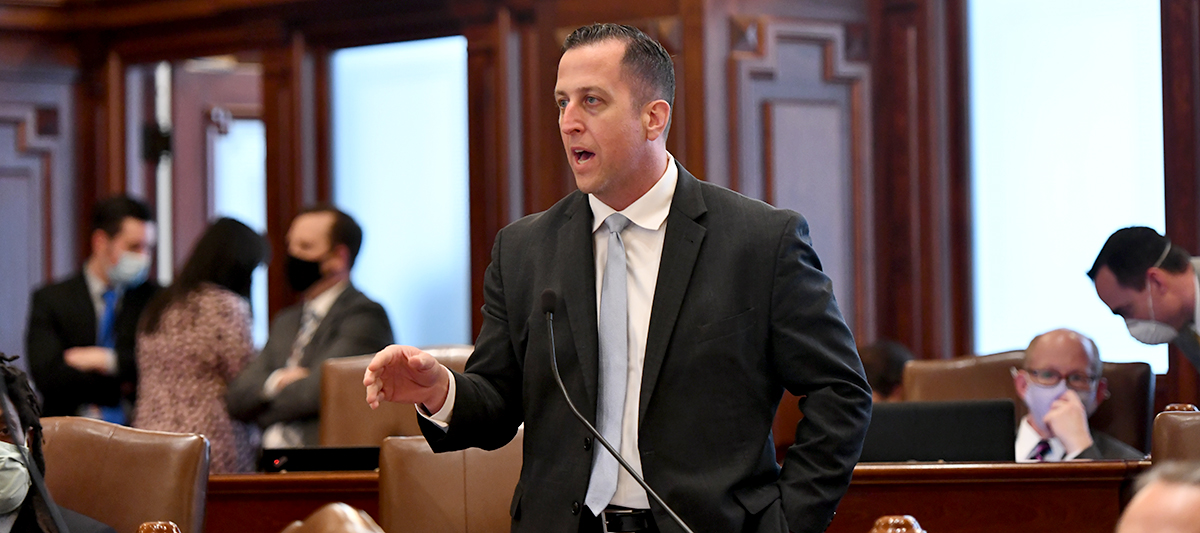 SPRINGFIELD – To help address the current mental health workforce shortage, State Senator Michael E. Hastings (D-Frankfort) sponsored a legislative measure to recruit and expand the number of mental health professionals in Illinois.
Hastings served as a chief cosponsor of Senate Bill 3617, which focuses on expanding the current workforce by accelerating the process for out-of-state clinicians applying for licensure in Illinois. It also streamlines requirements for social workers, professional counselors, and clinical psychologists with licenses that have been inactive for five years.
"Our mental health affects how we think, feel and relate to others," Hastings said. "It is important that there are mental health and behavioral health professionals available when Illinois residents take the proactive step to receive essential care."
In Illinois, there are only 14 behavioral health care professionals for every 10,000 Illinois residents. Many people are forced to wait longer than desired for essential treatment or forego health care entirely because of this void. Hastings believes that this can be detrimental to their mental and physical well-being.
Senate Bill 3617 also includes initiatives to support diversity in the mental health field, establishes tax credits, and many more provisions, all of which will encourage more quality, accessible care to those seeking assistance.
"Our mental health is a key a component for leading a happy and enjoyable life," Hastings said. "I pledge to continue to work with my colleagues on both sides of the aisle to help alleviate this workforce shortage and prioritize the needs of the residents of the South Suburbs."
Senate Bill 3617 passed the Senate with bipartisan support and is now in the House for consideration.
Category: Featured Stories