Published: Tuesday, July 12, 2022, 11:37 AM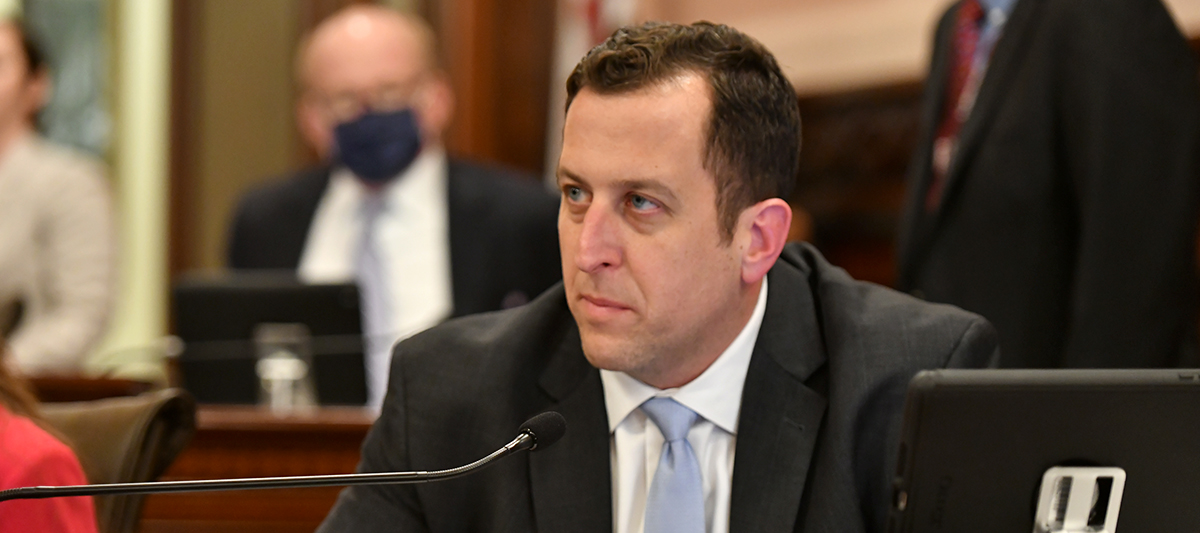 FRANKFORT – Illinois has a series of new commonsense laws on the books, thanks to State Senator Michael E. Hastings.
Hastings (D-Frankfort) championed several initiatives that will have a positive impact on the lives of the residents of the Southland.
"This year I sponsored and advocated for new laws to expand our economy, create new jobs and support our nation's heroes," Hastings said. "We took some steps to combat carjackings and ensure our first responders have the tools to keep our communities safe."
Hastings' sponsored new laws to create new jobs of the future, assist veterans, support first responders and promote safety in communities across the 19th District.
He championed Senate Bill 3866, which makes necessary improvements to the Department of Commerce and Economic Opportunity's implementation and administration of the Climate and Equitable Jobs Act to help create a pipeline for Illinois residents to pursue careers in clean energy construction and building trades and receive quality training to set them up for success.
"This new law sets up our great state to tap into clean energy jobs," Hastings said. "We are furthering Illinois' mission to end climate change while implementing groundbreaking technology to create good paying jobs in our communities."
Hastings also passed Senate Bill 3762, which allows legally adopted dependents under the age of 18 at the time of adoption and step-children who were under the age of 18 at the time of marriage would be eligible for the MIA/POW Scholarship.
One of Hastings' top priorities is taking care of the nation's veterans and their families.
To address the growing need for mental health services for first responders, Hastings sponsored House Bill 1321, which creates the First Responder Behavioral Health Grant Program to provide grants to municipalities, law enforcement agencies, fire protection and school districts, hospitals and ambulance services.
"Every day our brave officers put their lives on the line to keep our communities safe," Hastings said. "First responders across Illinois have difficult jobs and often find themselves in high stress situations. This new program will help provide municipalities and law enforcement agencies among many others offer better services for officers looking for the tools to check in on their mental health."
The new law was welcomed by Chief Mitchell R. Davis, from the Hazel Crest Police Department, who stressed the importance of being proactive about ensuring that the well-being of those that see the unthinkable for a living is intact.
"Thanks to Senator Hastings for being a proactive force in ensuring that mental wellness is a top priority and that effective resources are equitably accessible to all law enforcement officers in the State of Illinois," Davis said.
Hastings helped shepherd a series of bills to combat carjackings and is hoping to move forward with additional legislation this fall that would require auto manufacturers to share electronic tracking information with law enforcement agencies in real-time by setting up a 24/7 hot line to facilitate the process.
"It's vital that we give law enforcement officials the tools to track carjackers that steal cars as they travel from point A from point B," said Hastings.
Residents with concerns or questions about new laws in Illinois can call Hastings' Frankfort office at (815) 464-5431.
Category: Featured Stories