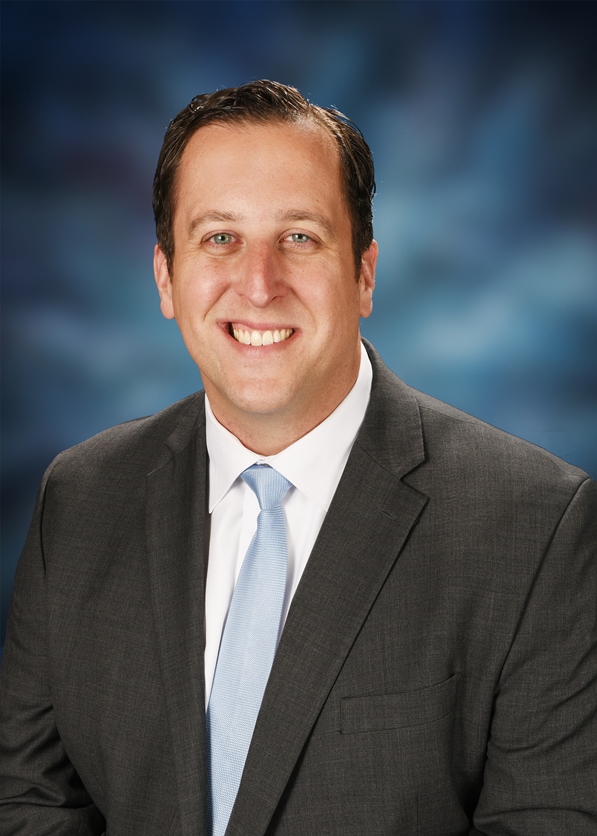 Senator Michael E. Hastings and five siblings were raised in Orland Hills by their parents, Kyle and Mary Hastings.
Hastings attended Victor J. Andrew High School in Tinley Park, where he distinguished himself academically and athletically. He earned academic honors, was elected as student government president and was named to the Illinois All-State football team.
Upon graduation from high school, Hastings received an appointment to the United States Military Academy at West Point. While attending the Academy, he studied Business Management and Civil Engineering as well as playing football on Army's Division I football team. On Sept. 11, 2001, during his junior year, al-Qaeda terrorists attacked the World Trade Center in New York. Hastings was in military leadership class when his instructor told the class they would be deployed to war and engaged in a prolonged war on many different battlefields.
Following graduation, Hastings rose to the rank of Captain while deployed in support of the Global War on Terrorism. On July 4, 2006, Hastings deployed to Iraq as a part of "the Surge." Throughout his deployment, Hastings served as the Aide-de-Camp to the Commanding General of the 1st Infantry Division (Forward), coordinating air, ground and security movements throughout Iraq. For meritorious service in a combat zone, Hastings was awarded the Bronze Star Medal and 1st Infantry Division combat patch.
After ten years of distinguished service Hastings was honorably discharged from the U.S. Army. He immediately began working in the fastest growing sector within Johnson & Johnson's medical device division. He led the multi-million-dollar turnaround of a failing midwestern territory following the recession. Within his first years with Johnson & Johnson, he was ranked as a top-tier employee and was awarded the "Salesman of the Year" Award.
In 2009, Hastings recommitted himself to public service with his election to District 230's Board of Education, the fifth largest high school district in Illinois. Soon after his election his fellow Board members chose him to serve as Vice-President of the Board of Education and Chairman of the Finance and Education Committees.
In 2012, Hastings was elected to the Illinois State Senate as one of the youngest Senators in state history.
He has worked tirelessly to pass countless pieces of legislation that have improved the social and financial status of the State of Illinois. He currently serves as the Chair of the Senate Energy and Public Utilities committee in addition to sitting on the Commerce and Economic Development, Executive, Insurance, and Judiciary committees.
In 2020, Hastings was named to Senate President Don Harmon's leadership team, serving as the Majority Caucus Whip.
During his tenure he has earned various accolades, including various "Legislator of the Year" awards from the Mental Health Association of Illinois, Illinois Association of Park Districts, Southwest Community Services, Illinois Police Chiefs Association, Illinois Crime Commission and Associated Beer Distributors of Illinois. He was named a "Friend of Agriculture" by the Illinois Farm Bureau, "Environmental Champion" by the Illinois Environmental Council, "Alumni of the Year" by the University of Illinois School of Business, and selected as a Governor Jim Edgar Fellow by the University of Illinois. In addition to these notable recognitions, Hastings was published in the Council of State Governments magazine for his legislative efforts to combat cyber bullying.
In addition to serving in the Illinois Senate, Hastings practices law in the southwest suburbs and watches countless episodes of Puppy Dog Pals and Paw Patrol with his son Mikey and daughter Maddie. Hastings' formal education also includes a Master of Business Administration degree with honors from the University of Illinois at Champaign-Urbana and a Juris Doctor from the John Marshall Law School.