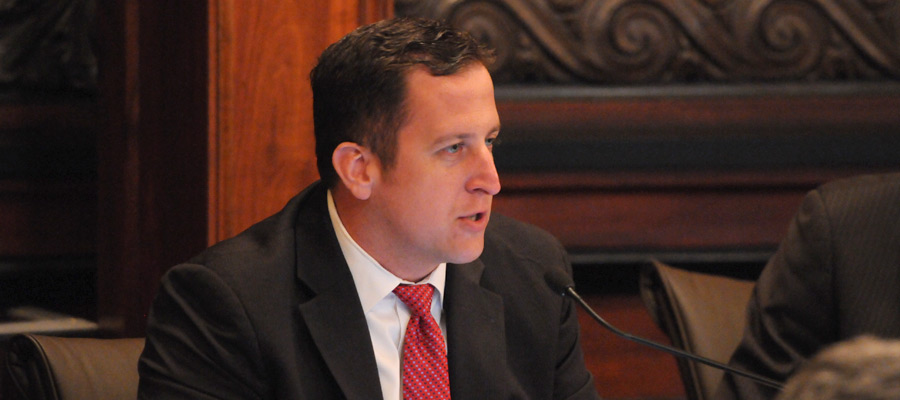 TINLEY PARK- Internet websites or online services that mostly serve children for educational purposes will soon no longer be able to objectify children by selling their person information.
State Senator Michael E. Hastings' (D-Tinley Park) Senate Bill 1796, Student Online Personal Protection Act, was signed into law today.
"The way our children learn has changed," Hastings said. "We use new technology like educational websites and online programs to make sure our children are trained to work in digital world. Parents should not have to be worried about how companies use marketing tactics to target their children."
Senate Bill 1796 works to ensure that student data will be protected when it is collected by educational technology companies and that the data may be used for beneficial purposes such as providing personalized learning and innovative educational technologies but cannot be used to be sold to third-parties for advertising purposes.
This new law is modeled off of a student data privacy law enacted in California in 2015.
Senate Bill 1796 prohibits operators of educational websites that target children in preschool through 12th grade from knowingly doing any of the following:
• Actively participating in targeted advertising on the site if the targeting is based on any information that the operator has acquired because of the use of its site for a K-12 school purpose
• Using information gathered by the operator's site to accumulate a profile about a student, unless it is to be used to improve their website in maintenance of K-12 school purposes;
• Selling or renting a student's information.
"Technology is evolving," Hastings said. "It is important that Illinois continues to adapt to the new world. Our children learn through online methods, it is important that children are protected and supported as they progress through the educational system, not targeted."
Senate Bill 1796 passed the Senate and House with bipartisan support. The new law goes into effect immediately.