Published: Friday, May 17, 2019, 10:40 AM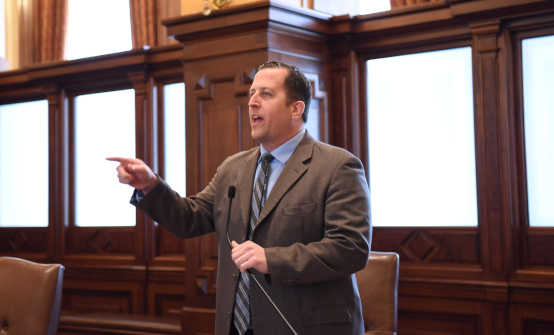 SPRINGFIELD – Legislation that would create a new, faster process for issuing veteran's driver's license and ID cards passed the Senate yesterday.
State Senator Michael E. Hastings is the sponsor of this initiative.
"Under the current process, it's very easy for things to be slowed down by red tape," Hastings (D-Tinley Park) said. "The simpler we can make this process for our veterans, the better."
HB 3216 would require the Secretary of State to issue the veteran license or ID and then send the documentation to the Department of Veterans Affairs to confirm that the individual meets the proper criteria. In addition, the bill allows Department of Defense DD-2 forms and DVA summary of benefits letters as acceptable documentation to receive an ID or driver's license with a veteran designation.
"It's important to provide multiple options for those who are seeking to acquire an ID card," Hastings said. "This makes the process a bit easier and more accessible to those veterans who are taking the time to get their proper identification cards."
The legislation awaits Governor Pritzker's signature to become law.
Category: Press Releases