Published: Wednesday, March 31, 2021, 3:48 PM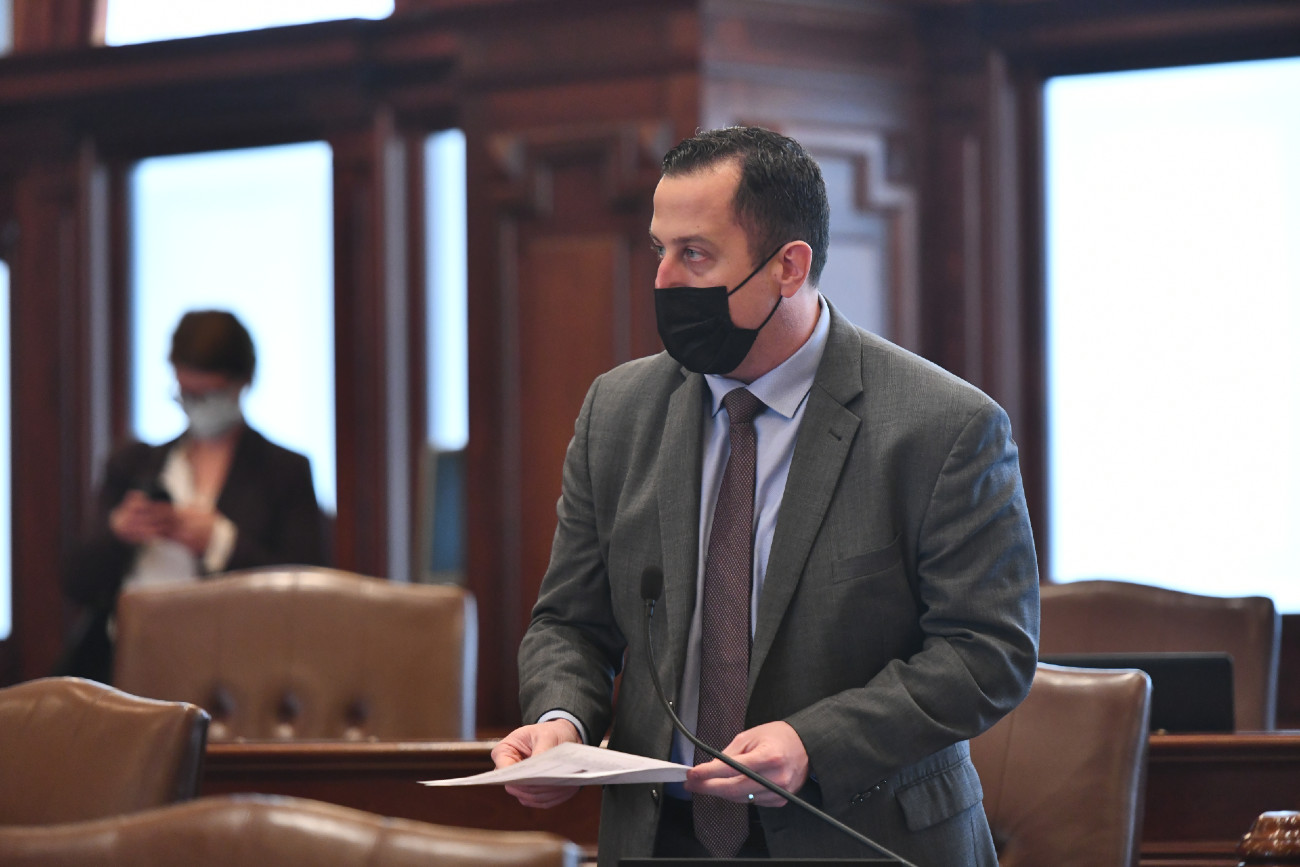 FRANKFORT – School districts in the 19th District are set to receive $97 million in additional funding to help address the many challenges presented by the COVID-19 pandemic.
State Senator Michael E. Hastings (D-Frankfort) says this funding will jumpstart the state's recovery efforts.
"For just over a year, teachers, students, and parents have worked diligently through less than ideal learning conditions," Hastings said. "By robustly investing in broadband infrastructure, addressing our students' mental health needs and retaining quality educators, we can give our kids the ability to grow and jumpstart the state's recovery process, despite the unfortunate circumstances of the past year."
The funding comes as part of the most recent federal COVID-19 relief packages. Schools, students and parents have overcome challenges that no one could have imagined before the pandemic began, including remote and hybrid learning, digital connection issues, new processes for receiving state and federal aid that normally flow through schools, and more.
Local school districts are set to receive the following amounts:
Prairie-Hills Elementary School District 144 - $16,502,652
Arbor Park School District 145 - $2,831,311
Community Consolidated School District 146 - $4,341,454
Elementary School District 159 - $6,917,056
Country Club Hills School District 160 - $7,188,682
Matteson Elementary School District 162 - $10,347,724
Rich Township High School District 227 - $9,704,306
New Lenox School District 122 - $1,476,819
Mokena School District 159 -$974,967
Summit Hill School District 161 - $1,320,568
Lincoln Way CHSD 210 - $1,637,916
Consolidated High School District 230 - $15,281,735
Bremen Community High School District 228 - $13,781,814
Kirby School District 140 - $4,740,875
Union School District 81 - $351,091
The majority of the funding comes from the American Rescue Plan, which gives local schools a great deal of flexibility in how they can use the money over the next 3 ½ years. At least 20% of the funding must be used to address learning loss, but beyond that, school districts can use the money to address many different issues and costs. For example, it can be used to better equip schools for safe learning, to prevent layoffs, to address students' social and emotional needs, to fund summer programs, or to ensure all students have access to reliable Wi-Fi and technology.
The State Board of Education, in collaboration with other state agencies that address education, has produced a guide for local school districts to help them decide how to best use their resources. While the guide and other state-sponsored services are completely voluntary, the state aims to support local districts during this difficult time.
"With the state's vaccination efforts increasing, the COVID-19 pandemic nearly behind us, our focus must be shifted to recovery," Hastings said. "I am confident this funding will give our school districts the relief necessary to move forward after a turbulent time."
In total, Illinois received nearly $7 billion to support local school districts.
Category: Press Releases