Published: Friday, April 2, 2021, 9:20 AM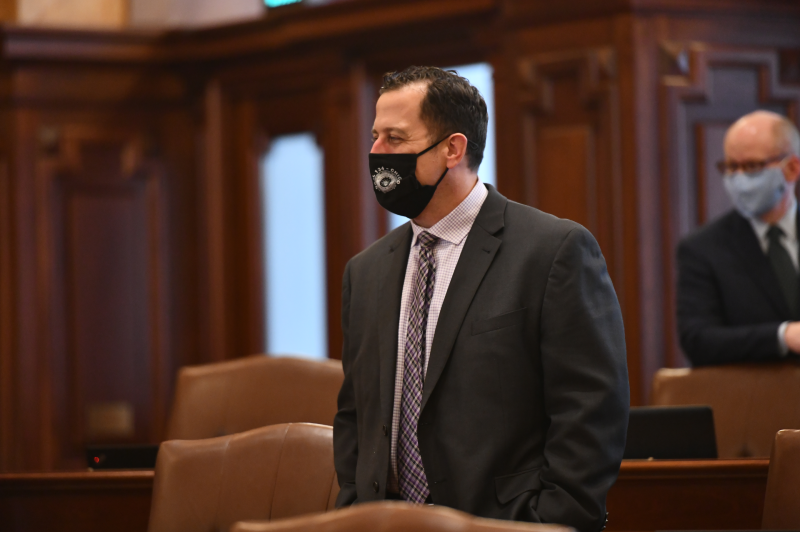 FRANKFORT – A measure led by State Senator Michael E. Hastings (D-Frankfort) that would expand access to utility bill assistance programs passed the Senate Energy and Public Utilities Committee Thursday.
"The COVID-19 pandemic forced many working families into untenable situations with skyrocketing energy bills they cannot afford," Hastings said. "As a public servant, I take the responsibility to safeguard the livelihood of our most vulnerable residents very seriously, and I believe the legislature has the chance to do so by acting on this proposal."
Under Senate Bill 265, families above 60% of the Illinois median income level would be ineligible for the Low Income Home Energy Assistance Program (LIHEAP) and Percentage of Income Payment Plan (PIPP). Additionally, the legislation establishes a priority application period for households with children under age 6 and extends LIHEAP and PIPP availability to all eligible low-income residents.
The Low-Income Energy Assistance Program and Percentage of Income Payment Plan offer bill payment assistance to low-income residential utility customers by helping eligible households pay for their gas and electric utility service. Both programs are administered by the Illinois Department of Commerce and Community Affairs (DCEO).
"Unfortunately, too many working families are slipping through administrative cracks or are unaware of the assistance available to them," Hastings said. "By expanding and promoting these programs, we can give those struggling the chance to emerge from this pandemic stronger."
This legislation now awaits consideration before the Senate.
Category: Press Releases