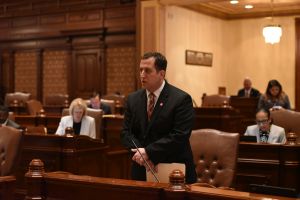 SPRINGFIELD—Senator Michael Hastings (D-Tinley Park) passed legislation that would protect private information of K-12 students throughout Illinois.
Senate Bill 229 would establish the Student Online Personal Protection Act. The legislation would prohibit the operator of a website or online service from using student data for anything that is not furthering the mission of the K-12 institution.
"Student data that was entrusted with companies should not be abused," Hastings said. "Companies should not be using information they received for educational purposes to then try and make money off the students or their parents."
Any violation of the legislation would constitute an unlawful practice for which the attorney general may take appropriate action under consumer fraud laws.
The legislation now moves to the House for further consideration.