Published: Tuesday, May 21, 2013, 5:56 PM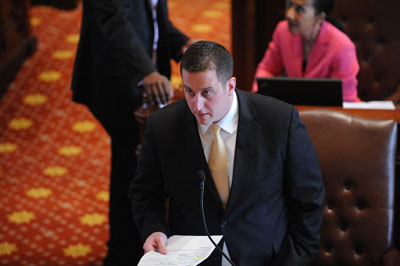 On Tuesday, State Senator Michael E. Hastings (D–Orland Hills) passed a measure that seeks to prohibit court supervision for drivers responsible for fatal crashes. The bill is referred to as Patricia's Law in honor of Patricia McNamara who was killed in an automobile crash in which the driver received court supervision.
"We have to continue strengthening our laws to curb egregious overuse of court supervision," Hastings said. "I was shocked to learn that someone who had caused a fatal accident could qualify for court supervision."

House Bill 1010 originated from Secretary of State Jessie White's Advisory Committee on Traffic Safety, which unanimously supported the measure last September. Under current law, drivers involved in fatal crashes may seek and obtain court supervision. During the Senate committee hearing, the parents of the late Patricia McNamara testified in support of the legislation.
House Bill 1010 passed the Senate 56-0 and now awaits approval from the governor.
Category: Press Releases