Published: Wednesday, April 21, 2021, 8:43 AM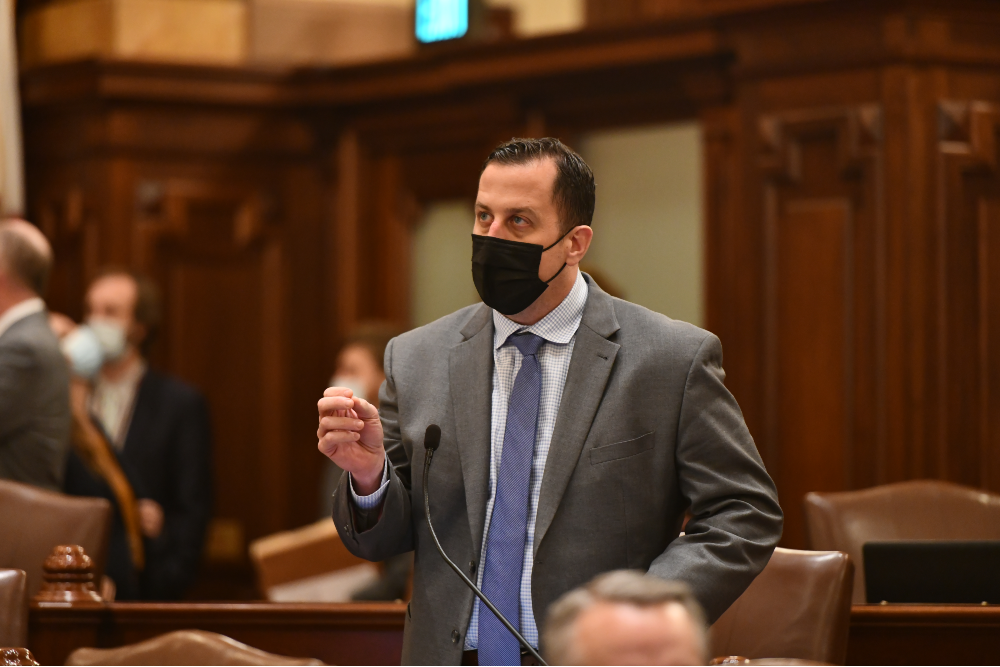 SPRINGFIELD – A measure led by State Senator Michael E. Hastings (D-Frankfort) that would expand access to utility bill assistance programs passed the Senate unanimously Wednesday.
"The passage of this legislation should give hope to those who have seen skyrocketing utility bills as a result of the COVID-19 pandemic," Hastings said. "By acting on this proposal, my colleagues made the choice to give those struggling a chance to get back on their feet."
Under Senate Bill 265, families above 60% of the Illinois median income level would be ineligible for the Low Income Home Energy Assistance Program and Percentage of Income Payment Plan. Additionally, the legislation establishes a priority application period for households with children under age six and extends LIHEAP and PIPP availability to all eligible low-income residents.
The legislation also encourages the PIPP program to spend at least 80% of its available annual funding and double the 2020 program participation by 2024.
"Providing those who have fallen on hard times with a lending hand is one of the most critical steps we can take to successfully move forward into a post-COVID-19 world," Hastings said. "That cannot happen if the people these programs are designed to help are unaware of the opportunity.
The Low-Income Energy Assistance Program and Percentage of Income Payment Plan offer bill payment assistance to low-income residential utility customers by helping eligible households pay for their gas and electric utility service. Both programs are administered by the Illinois Department of Commerce and Community Affairs.
This legislation now moves to the House for additional consideration.
Category: Press Releases