Published: Friday, April 22, 2022, 10:55 AM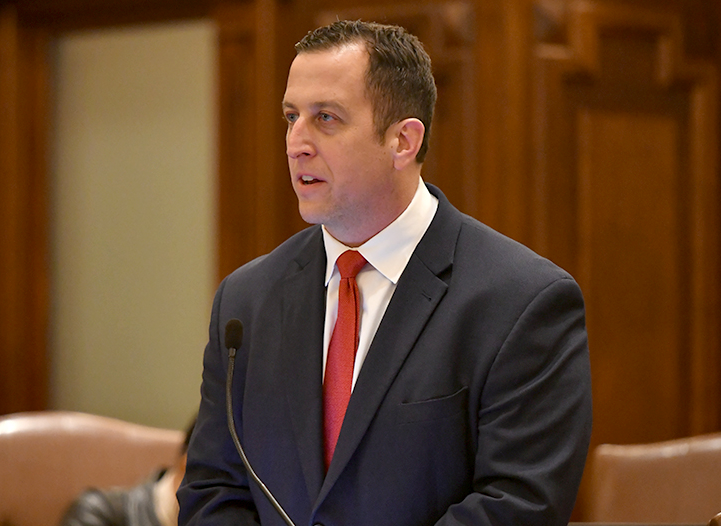 SPRINGFIELD – Illinois retailers will soon have a law on the books to help curb organized retail crime and hold ringleaders accountable, thanks to State Senator Michael E. Hastings.
Hastings (D-Frankfort), serves as a chief-cosponsor of House Bill 1091, which cracks down on smash and grabs and targets the organizers of retail crime to help promote economic growth and give Illinois businesses the tools to hold perpetrators responsible.
"These criminal networks deprive our state of vital taxpayer dollars, risk the safety of employees and wreak havoc on businesses across the state," Hastings said. "This measure gives our state the opportunity to hold people responsible by enacting one of the most comprehensive crime-curbing efforts in the nation."
In partnership with the Illinois Retail Merchants Association and the office of the attorney general, this initiative defines organized retail crime as a criminal charge and gives prosecutors additional resources to charge crime ringleaders. Specifically, the measure codifies ORC as the theft of retail merchandise with the intent to sell.
Under House Bill 1091, prosecutors would have new opportunities to bring charges against offenders regardless of where the crimes takes place. For example, if the conspiracy, theft and selling occurred in different jurisdictions, each jurisdiction would have the ability to prosecute the entire crime. The Illinois attorney general would also have the ability to prosecute via a statewide grand jury.
Category: Press Releases